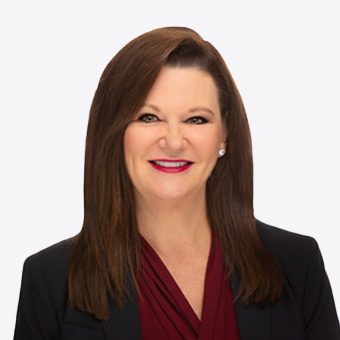 Sue Buska
President, Buska Retirement Solutions, Inc.
Licensed Insurance Professional
Sue opened Buska Retirement Solutions in 1992 to offer a wider variety of insurance products to her clients.
As President of Buska Retirement Solutions, Inc, Sue meets regularly with current and prospective clients to review their financial situation and assists in providing "green money" insurance-based solutions for their clients. Sue also oversees a multitude of other departments within the firm including marketing, client service, and human resources.
Sue Buska
President, Buska Retirement Solutions, Inc.
Licensed Insurance Professional
Sue's career in the insurance and financial service industries is extensive and spans over 35 plus years. Sue began her career working for her father, Joseph Buska Jr., at the family firm in 1980, selling life insurance and annuities.
Sue's peers view her as a dedicated leader in the industry and her hard work has helped thousands of families in the Central Wisconsin area. She has been presented with several awards and honors, including being featured on the cover of YOU Magazine as a local successful businesswoman, being selected as one of the five finalists for the 2013 Senior Market Advisor of the Year Award, and being ranked among the Top 50 agents, out of a group of 25,000+, for the past several years. Sue was proud to be ranked #6 in the nation in 2012. She most recently was selected as a finalist for the Athena Leadership Award by the Wausau Region of Chamber of Commerce.
Outside of the office, Sue enjoys spending time with her husband, Tom, their grandchildren, and their dogs. In addition to family time, Sue also enjoys cooking, decorating, golfing, boating, camping, and being active in the community.