Our Approach to Retirement Planning
You will inevitably have questions for our team and perhaps some hesitations and reluctance as well. This is natural, which is why it's so important for you to know that the very foundation of our planning philosophy - and the entire process of how we help clients just like you plan for retirement - is one built on transparency and moves at a pace you are comfortable with. We also believe very strongly that the greatest decisions are the best-educated ones. We encourage you to use the many resources we have available prior to as well as in between our meetings. The more you understand your options and the pros and cons of each, the better prepared you will be and the more confidence you will have in being an active participant in your retirement planning in Wausau, WI.
---
First Meeting – Fact Finding
One of the first steps in planning for your retirement is choosing the right team of financial professionals. This meeting is an opportunity to talk about your retirement goals and for you to learn about our approach to retirement income planning. These insights can help us determine if we are comfortable working together.
Part of the process will include reviewing the information you will be asked to complete before our meeting and the documents you will be asked to bring with you (see below lists). The more information you have available, the more accurate our planning professionals can be in working with you, so please gather as many of those documents as you are able. Copies can be made at our office during your appointment.
Put your mind at ease: No matter where life has taken you, our approach is genuinely non-judgmental.
There is no cost or obligation for meeting with us and no decisions will be made at this meeting.
Completed "A Plan for Real Life" Data Form
Annuity Statements
Bank Statements
Brokerage Statements
Mutual Fund Statements
Other Investment Account Statements
Estate Plan Documents
Insurance Policies
Social Security Benefits Statements
Last Year's Tax Return
Mortgage Information
Pension Plan Documents
Retirement Plan Documents
Any Items You Have Questions About
Second Meeting - Presentation
From the information you provided, we will run a series of financial reports which will give you a complete roadmap of what steps to do and when to do them, including filing for Social Security and accessing your retirement accounts based on family longevity. We will review these reports and at the end of the meeting, our advisors will make recommendations for your consideration.
There is no cost or obligation for meeting with us and no decisions need to be made at this meeting.
Third Meeting - Implementation
We will recap and revisit our recommendations and answer any additional questions you may have. If you are prepared to do so, we will welcome you aboard as a client and complete any necessary paperwork.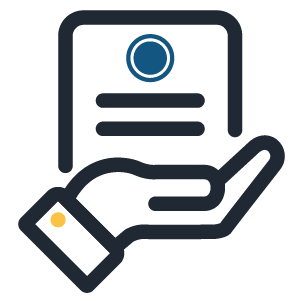 Fourth Meeting - Delivery
We will deliver policies, review accounts, and do a full Generational Vault walk-through.
On-Going Relations – Service & Follow-up
Communications with us do not end the day you become a client. We strive to stay in contact regularly to answer any questions you may have, make any requested policy updates, or simply check on how things are going.
Also, when you become a client, you become a part of our extended family. And like any other family member, we celebrate your birthdays and wedding anniversaries, we mourn your family deaths, we recognize you for your contributions, and we support you in times of need.
Meeting Options
We offer two options for your convenience.
In-Office – Schedule a meeting to discuss your goals and concerns in a sanitized and relaxed setting.
Virtual – Prefer an online meeting? No problem. You can schedule a one-on-one video conference to meet from the comfort of your own home.
---
Monday
9:00am - 5:00pm

---
Tuesday
9:00am - 5:00pm
---
Wednesday
9:00am - 5:00pm
---
Thursday
9:00am - 5:00pm
---
Friday
9:00am - 4:00pm
Buska Retirement Solutions