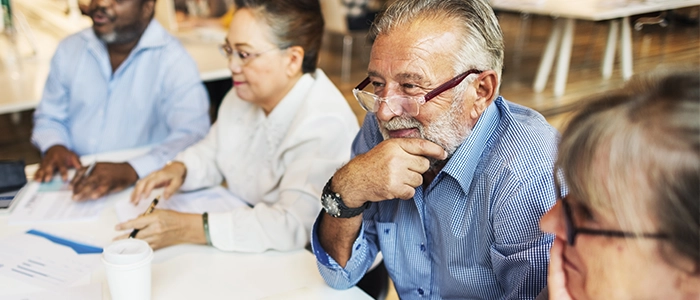 Retirement Planning Workshops
Our goal is to help pre-retirees and retirees achieve financial security so they can enjoy their retirement and the benefits that come along with it. One of the ways we accomplish this is by hosting educational events to discuss top-of-mind topics about retirement planning.
You and a guest are invited to an informative presentation for retirees and those planning to retire soon, followed by a complimentary gourmet dinner. This free educational event is designed to help provide you with a better understanding of your retirement planning options. Learn little-known facts and planning strategies your financial advisor may not know, and the government certainly won't tell you.
Expect to have some fun, obtain meaningful information, and enjoy a delicious meal with no costs or obligation of any kind.
Join us to learn about:
RETIREMENT RISKS - Tackle four of the major risks of retirement - Market, Income, Tax, and Legislative.
ASSET PROTECTION - Learn how to assess your current market exposure. Be prepared for life's hiccups,
unexpected events, and financial challenges that may lie ahead.
TAX DIVERSIFICATION - Identify ways to help reduce your taxes throughout retirement such as taking
advantage of tax laws and Roth conversions. Don't just prepare your taxes, plan them!
ECONOMIC UNCERTAINTY - Discover how inflation, higher taxes, and market instability may impact your
retirement.
WEALTH ACCUMULATION - Explore proven strategies that maximize the return on your investments and
create guaranteed retirement income that you cannot outlive.*
This event is for educational purposes only and no products will be sold. All attendees will be offered an opportunity to receive a complimentary financial review designed to help uncover common mistakes and hidden management fees and address potential high-risk investment strategies.
*Guarantees are based on the claims paying ability of the issuing insurance company.