Financing Options to Help You Ride the Mortgage Rate Roller Coaster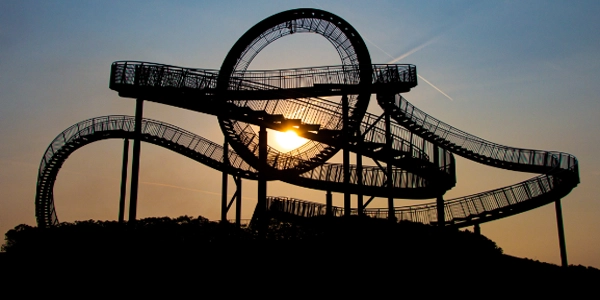 The mortgage industry has been on a roller coaster ride over the last couple of years. Interest rates for fixed-rate mortgage loans were at historical lows during the beginning of the pandemic in 2020, rising to a 20-year high in late 2022 — and fluctuating ever since.1Many buyers are finding it difficult to afford a new home with traditional fixed-rate mortgage loans in such a high-interest-rate environment. As a result, more buyers are relying on alternative financing options to help lower their interest rates.2
Adjustable-Rate Mortgages
With an adjustable-rate mortgage (ARM), also referred to as a variable-rate mortgage, there is a fixed interest rate at the beginning of the loan which then adjusts annually for the remainder of the loan term. ARM rates are usually tied to the performance of an index. To determine the ARM rate, the lender will take the index rate and add it to an agreed-upon percentage rate, referred to as the margin. Most lenders offer ARMs with fixed-rate periods of five, seven, or 10 years, along with caps that limit the amount by which rates and payments can change.
The initial interest rate on an ARM is generally lower than the rate on a traditional fixed-rate mortgage, which will result in a lower monthly mortgage payment. However, depending on interest rates, buyers with ARMs may find themselves with significantly higher mortgage payments once the fixed-rate period ends. Buyers should only consider ARMs if they can tolerate fluctuations in their mortgage payments or plan on refinancing or selling the home before the initial interest rate period ends.
---
30-Year Fixed Mortgage Interest Rates, January 2020 to March 2023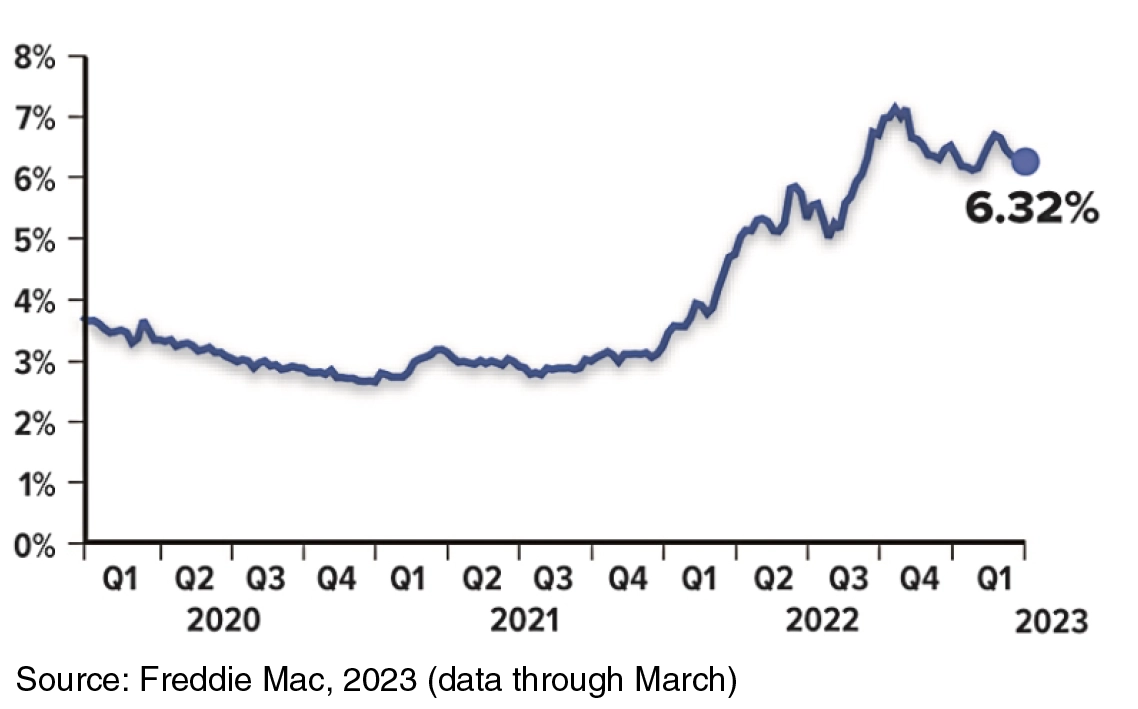 ---
Temporary Buydowns
A temporary buydown provides the buyer with a lower interest rate on a fixed-rate mortgage during the beginning of the loan period (e.g., the first one or two years) in exchange for an upfront fee or higher interest rate once the buydown feature expires. Buydowns typically offer large interest rate discounts (e.g., up to one to three percentage points, depending on the type of buydown). The costs associated with the buydown feature can be paid for by the home buyer, seller, builder, or mortgage lender.
While a buydown can make a home purchase more affordable at the beginning of the loan period, the long-term interest rates and mortgage payments on the loan can end up being substantially higher. This is why a borrower usually must initially qualify for the loan based on the full interest rate in effect after the buydown expires.
Assumable Mortgages
Assumable mortgages may be another way for buyers to circumvent high mortgage rates. An assumable mortgage is when a buyer takes over a seller's existing loan and loan terms and pays cash or takes out a second mortgage to cover the remainder of the purchase price.
This type of loan could be advantageous if the existing loan has a low enough interest rate, and the buyer has enough access to cash or financing to cover the difference between the sale price and outstanding balance of the assumed loan. Not all mortgage loans are assumable — generally they are limited to certain types of government-backed loans (e.g., FHA, VA loans).
---
Other Incentives
One type of incentive offered by lenders is for a buyer to pay an upfront fee at closing, also known as points. By paying points at closing, buyers can reduce their interest rates — usually by around .25 percent per point — and lower their monthly mortgage loan payments. To make paying points cost effective, buyers should plan on staying in the home for several years so that they can recoup the costs. Sometimes a home builder or seller will offer to pay for points on a mortgage in order to attract more potential buyers.
Another incentive, often referred to as a "future refi," is one that allows borrowers to purchase a home at current interest rates, with the ability to refinance their loans at a later date. The refinancing can be free or the costs can be rolled into the new loan, depending on the lender and loan type. Keep in mind that there is typically a set time period for refinancing with these types of loans.
1-2) Consumer Financial Protection Bureau, 2022
---
IMPORTANT DISCLOSURES
Broadridge Investor Communication Solutions, Inc. does not provide investment, tax, legal, or retirement advice or recommendations. The information presented here is not specific to any individual's personal circumstances.
To the extent that this material concerns tax matters, it is not intended or written to be used, and cannot be used, by a taxpayer for the purpose of avoiding penalties that may be imposed by law. Each taxpayer should seek independent advice from a tax professional based on his or her individual circumstances.
These materials are provided for general information and educational purposes based upon publicly available information from sources believed to be reliable — we cannot assure the accuracy or completeness of these materials. The information in these materials may change at any time and without notice.
Advisory services offered through Buska Wealth Management, LLC an SEC Investment Advisor. Insurance products and services are offered through Buska Retirement Solutions, Inc., an affiliated company.
Buska Wealth Management, LLC's outgoing and incoming emails are electronically archived and subject to review and/or disclosure to someone other than the recipient. We cannot accept requests for securities transactions or other similar instructions through email. We cannot ensure the security of information e-mailed over the Internet, so you should be careful when transmitting confidential information such as account numbers and security holdings. If the reader of this message is not the intended recipient, or an employee or agent responsible for delivering this message to the intended recipient, you are hereby notified that any dissemination, distribution or copying of this communication is strictly prohibited. If you have received this communication in error, please notify us immediately by replying to this message and deleting it from your computer.
---
Monday
9:00am - 5:00pm

---
Tuesday
9:00am - 5:00pm
---
Wednesday
9:00am - 5:00pm
---
Thursday
9:00am - 5:00pm
---
Friday
9:00am - 4:00pm
Buska Retirement Solutions