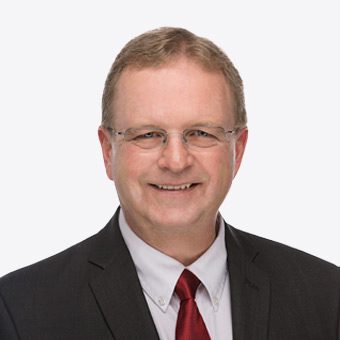 Doug Wendt
Health Insurance and Medicare Consultant
Licensed Insurance Professional
Doug joined Buska Retirement Solutions in May of 2019.
As the Health Insurance and Medicare Consultant, Doug meets with clients to discuss their health coverage needs - thoroughly explaining how Medicare works and what can be expected with each option. He then finds a plan that not only best meets the needs of the client but is also the most cost-effective. Doug also reviews clients' existing coverage to make sure they are on the best plan available.
Doug Wendt
Health Insurance and Medicare Consultant
Licensed Insurance Professional
Before joining our team at Buska, Doug worked in labor organizations for 25 years with the last 15 years traveling the country consulting manufacturing facilities in a broad range of industries. In 2014 he decided to make a career change and work with people making the transition to retirement. He holds Wisconsin insurance licenses in Life, Health/Accident with certifications in Annuities and Long-Term Care. He has extensive experience working with people problem solving and finding solutions to best meet their needs. His wealth of knowledge in Medicare and Health Insurance options serves as a tremendous resource for our clients. Doug views himself more as an educator to help look at all options available and simplify what seems to be an overwhelming amount of information.
Doug was born in Marshfield Wisconsin and moved to Wausau in 2015. He is married to the love of his life Tammy and has two "bonus" sons, Tyler, and Nicholas. He enjoys playing golf, traveling, watching the Packers, relaxing with his family, and hibernating in the winter.